Seven helpful tips from a therapist (who has been to therapy herself!) on navigating the decision to start the therapy journey.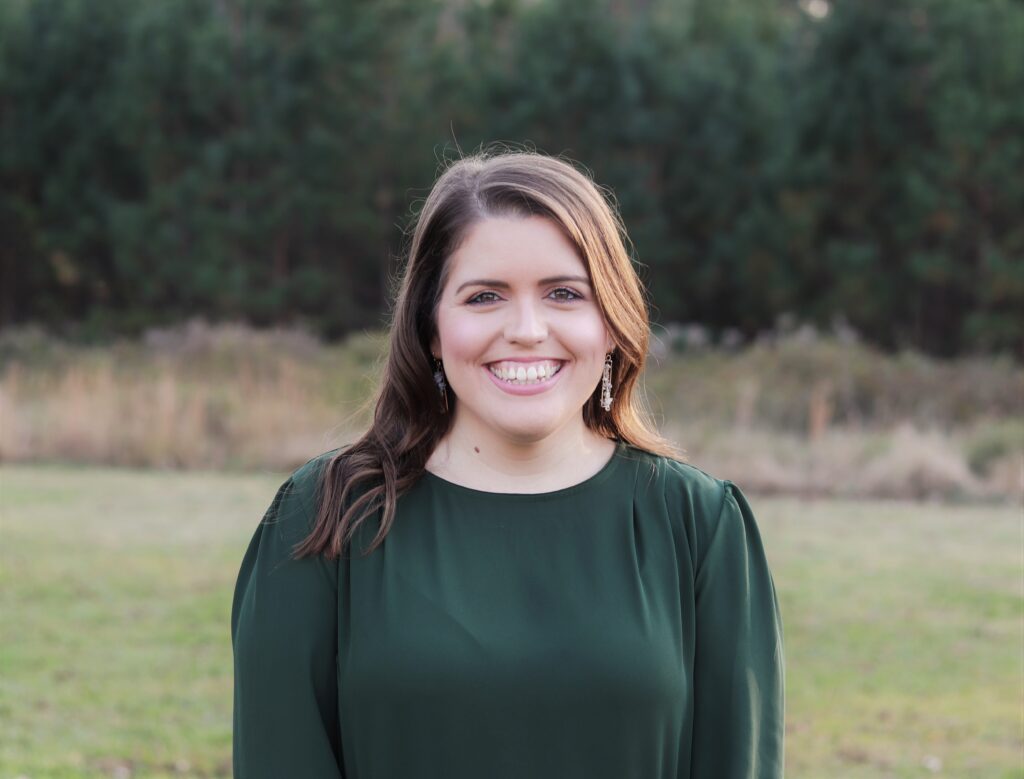 by Sara Herrity, MS, LMFT
If the last 15 months have taught us anything, it is that:
Social media is the best and worst thing ever (hello Tiktok dances, but also political debates)
Banana bread has finally been recognized for the ultimate comfort food we never knew we needed, and
Our mental and emotional health matters.
In the beginning of the pandemic, we all were there with feelings of hope and optimism. The thoughts that crossed our mind were along the lines of, "This will just be two weeks, four weeks tops." These thoughts were soon invaded by feelings of confusion, frustration, isolation, anger, and so much fear of the unknown, and of the virus itself. Gratitude floated in and out depending on the moment. And, for many, survival mode kicked in – just put one foot in front of the other, do what you need to do this minute, and worry about tomorrow… well… tomorrow. And just as we were concerned with our physical health and contracting COVID-19, we were increasingly noticing the toll the pandemic was taking on our mental and emotional health. Added onto all of this was a highly contentious election cycle and an increased discourse surrounding the racial injustices present throughout our systems as a nation.
For myself, I was making every effort to be cautious to protect and care for my physical health while maintaining my mental health. Despite two years in graduate school to become a Marriage and Family Therapist, having worked in behavioral health for more than nine years, having many close friends who were also therapists, and having just wrapped up my own personal course of therapy two weeks before the pandemic hit, I found myself still struggling as this last year moved on.
A good friend told me recently that in tech engineering they say, "If you do not schedule system maintenance, the system will schedule it for you." The same thing goes for our bodily systems – if we do not schedule time to take care of all parts of ourselves, it will force us to schedule it. This last year has served as a wake-up call for some, and a reminder for others, that our mental and emotional health matters as much as our physical health. We must take time to nurture and care for our bodies, minds, and relationships.
As vaccine distribution increases and restrictions slowly begin to lift, we are preparing to re-engage into our new normal. Despite the feelings of relief and joy this brings, many of us will find ourselves still struggling with feelings of depression, anxiety, fear, confusion, and so forth. If that is the case, and you've started to wonder what to do, might I suggest therapy? Here are some helpful tips that can hopefully make navigating the decision to engage in therapy a bit easier:
THINGS DON'T HAVE TO GET "THAT BAD" – I cannot explain to you the number of times I have heard, "Well, I don't think it's bad enough that I have to go to therapy." But that is the point. You can go to therapy when things are going well to process changes, build emotional or relational skills, or get support. Or, you can go to therapy when you feel utterly distressed. A good therapist will meet you wherever you are in your journey and help you get closer to truly living your best life, however you define that.
FIND A FIT – Once you have made the decision to go to therapy, the next step is finding a therapist. Psychologytoday.com is a great resource to find therapists in your area (or online) while allowing you to filter searches and be as particular as you would like – many people prefer a therapist who is a certain gender or race, or of a certain faith background, or offers teletherapy appointments or in-person, only takes sliding fee scale, or perhaps will bill through insurance. Clinicians provide a picture, short bio, and information regarding their services on the site to ease in selecting a therapist that could be a good fit. If you have insurance, you can also contact your insurance company via phone or their website to find a list of credentialed providers. Finding a clinician who is a licensed provider helps ensure that you are seeing a professional who has been through appropriate training and supervision . Lastly, one thing to keep in mind is to ask about any additional training or certifications the therapist may have earned. For example, if you are seeking therapy to address your experience of childhood abuse, it is important to ask the therapist you are considering about any additional training and/or experience working with this issue. The same way you would not want to go to a cardiologist for an ankle sprain, you would not want to go to child psychologist for coping with your adult complex trauma concerns.
I REPEAT, FIND A FIT – The number one predictor of success in therapy is the relationship the client has with the therapist. If you have a couple of sessions, or even just one, with a therapist and you feel like you will be unable to connect with the person, just let them know! I promise, the therapist will not be offended if you tell them it is not a good fit. Therapists know the importance of the relationship and fit and they are ethically obligated to provide you with referrals. Of course, you are welcome to find a new therapist on your own. My friend and colleague Lisa says, "You don't stop ever getting your hair cut because the last hairstylist gave you a bad cut – you find someone you like better."
DON'T GET HUNG UP ON DIAGNOSES – In the first session, therapists often complete what is called a "comprehensive clinical assessment." This generally is comprised of an overview of your mental health, substance use, family and medical history, understanding your strengths and supports, and beginning to understand what your goals are for therapy, and most likely providing a provisional diagnosis. While a diagnosis is typically required if therapy is being billed through your insurance company, it is also a category that helps provide a directive to the therapist for the most effective, evidence-based treatment and approaches for your care. Though not every reason to attend therapy results in a diagnosis such as depression or anxiety, receiving a diagnosis can be an extremely validating experience and your therapist can talk through your diagnosis with you.
RELATIONAL WORK IS POWERFUL – If you are seeking individual therapy and find that it would be beneficial to include a partner, friend, or family member, let your therapist know. Most therapists will encourage relational work if they recognize the need, but you can always ask for a support person to be involved in your treatment, whether for just one session or several. We are relational beings, not independent but interdependent, and thus having the skilled support of our loved ones who are learning some of the tools you are learning in therapy can make a world of a difference. For example, my fiancé knows to start deep breathing when he sees me in distress, often before I have realized I am even in distress. Because of his cue (thank you mirror neurons!), it is a reminder to myself to take a pause and focus on my breathing to calm my system before I proceed to problem-solve. He learned this through me teaching him and also from joining me in therapy.
FIND COMFORT IN THE DISCOMFORT – More often than not, therapy might not feel good at first. Change and growth and healing can be HARD, but it is the GOOD hard. Consider the beautiful butterfly and its humble beginnings of the caterpillar; we often forget the mucky, hard, process it takes for the caterpillar to turn into that butterfly. That hard work usually does not occur solely in the one-hour session you have once a week. To really see change sink in, that work happens mostly in the other 167 hours that occur in the week between sessions. Therapy is a space to slow down, reflect, process, gain insight, and learn skills, but the time in between sessions is where the practice of these skills are put to work and become part of ourselves. So give yourself and the process grace when it feels uncomfortable, angry, scary, or slow. Often times, it means the treatment is working.
GET THE BEST OF BOTH WORLDS – Just because you choose to see a therapist does not mean you cannot also engage in other types of therapies. In fact, many therapists can incorporate art, yoga, music, biofeedback, and more into their approaches. If these seem like approaches you would benefit from, talk to your therapist about this or you can find a licensed art therapist, Trauma-Sensitive Yoga therapist, and more. Additionally, medication for your mental health condition(s) has been a game-changer for many. We don't bat an eye at providing insulin to people with diabetes when it is needed, so we must remove the stigma of asking for pharmacological help for mental health when it might be helpful. Please talk to your doctor and/or therapist if you are considering medication, and they can walk you through your concerns and needs to find the best medication for you.
The first time I decided to go to therapy, I was scared, but had the support to guide me through the process. I hope this information can provide some support and comfort to you, because taking this action step is worth it, as are you.
Posted in Mental Health Awareness