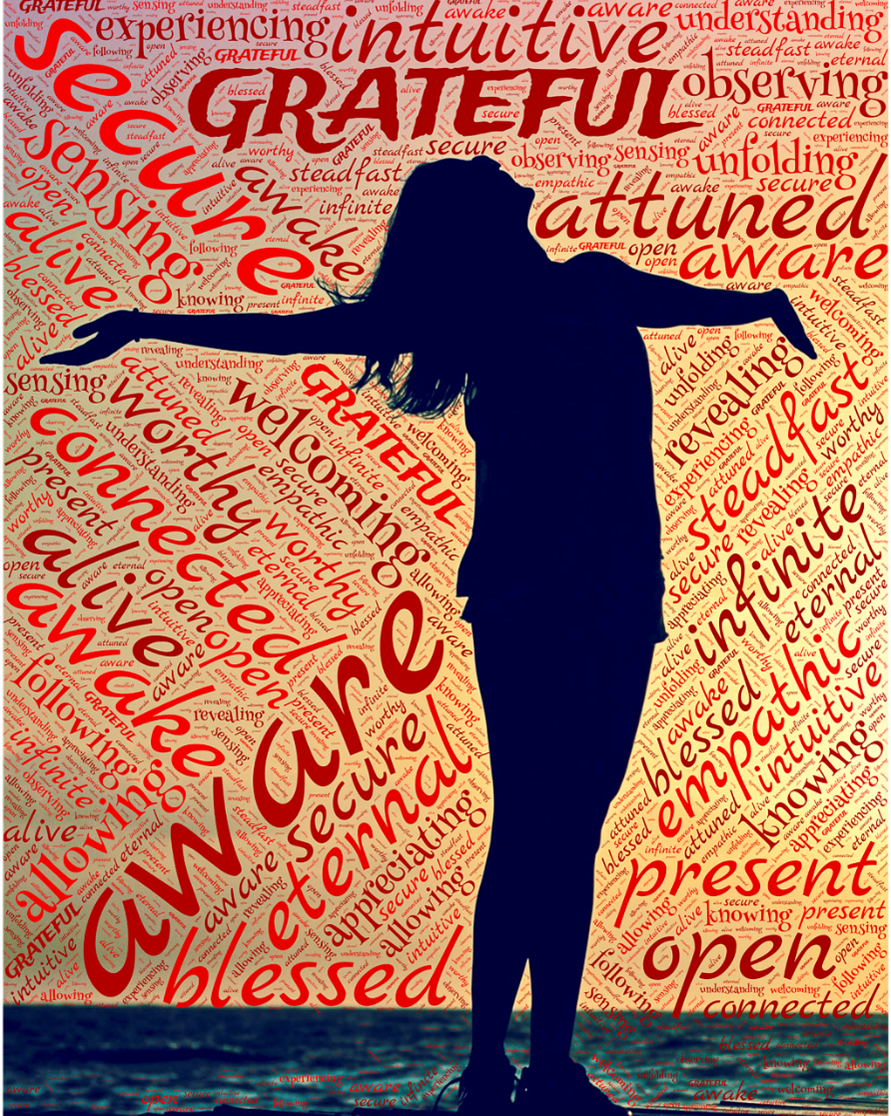 By Lisa Tyndall, PhD, LMFT
In moments when I am lamenting the dumpster fire 2020 has been, gratitude is often the furthest thing from my mind. And yet, in my more mindful moments, I truly believe gratitude offers the highest and best path forward.
I have always enjoyed the power of words and one of the things that gets me through some of the harder moments is remembering the inspirational and feel-good quotes I have heard in the past. Recently it was words of wisdom from one of America's kindest souls. I think this quote has actually been found on many social media sites in the hard times of the past, but it bears repeating. Mr. Fred Rogers said long ago, "When I was a boy and I would see scary things in the news, my mother would say to me 'Look for the helpers. You will always find people who are helping.'" This wisdom was shared many years ago, but looking for the helpers is especially poignant now. As it so happens it doesn't take a lot of time before I can find a "helper" who inspires my gratitude.
I have much gratitude for my many colleagues and friends in the healthcare profession. I have even thought of my own healthcare provider, a young mom of two toddlers, who has met with me in person and another time on the phone. During both times we met I could hear the sincerity, warmth, and professionalism in her voice and see them in her eyes above the mask.
I have gratitude for a friend who took on additional 12 hour shifts to help serve in the hospital drive up testing line, so that people would be able to follow guidelines before their holiday visits. I think of my friends who work in the local hospital, who have been there bent over patients already diagnosed with COVID-19 in the hospital, helping with intubation, holding hands, and saying prayers.
I have gratitude for so many of these healthcare professionals who likely never gave a thought that they would be working in such a high-risk environment and yet they have continued to go to work regardless of the associated danger.
These professionals, from the front desk to the clinician to the janitorial staff, dramatically changed the way they work from covering up in masks and shields that conceal their faces and impede needed human interactions, to delivering high quality care behind a cold flat screen. Each and every day they continue to show up and run what has turned from a sprint into a marathon for us.
I also have deep gratitude for the essential workers who keep our economy and our lives moving. At times during this pandemic, one of the only places I have frequented is the grocery store. I am always so grateful that the stores remain open and staff show up so that my family can purchase food. Then there are the bus drivers, the delivery men and women, the postal service employees, and the pilots and flight attendants all making sure that others can continue to quarantine, self-isolate, and when necessary get from point A to point B. As well as those who are in the places and facilities loved ones wish that they could be, filling the role of staff, but also the role of adopted family members providing comfort and care.
And I cannot think of things to be grateful for in 2020 without thinking of the teachers. Teachers had a difficult job before the pandemic with overcrowded and under-resourced classrooms, but now our communities are asking them to make a herculean effort to help all of our children succeed despite the obvious new and already existing hurdles that are now magnified. With several friends who are teachers, and my own mother-in-law as a middle school teacher, as well as my own two school aged children, I have seen and heard the exhaustion, sadness but more importantly the dedication of our teachers.
My mother-in-law, close to retirement age, has now completely re-tooled her educational belt to include online learning platforms, combat zoom fatigue, and risk her own health by being face to face with multiple people in a classroom during a pandemic.
A great deal of the sadness I hear from my friends comes because they know that for so many of the children the ability to carve out a quiet space to learn on a reliable computer on a reliable internet is next to impossible.
I see the notifications coming through the online learning apps on my phone at all hours of the night and weekends with my children's teachers working tirelessly to keep up the juggle. Every notification reminds me to be grateful for the helpers.
Thinking about the helpers reminds me that I am quite grateful that my children are also learning about being a helper. I am grateful that they are learning even more about taking care of one another, which goes for those individuals inside our home but also our community as a whole. They are learning to look for the collective good rather than the individual bad.
There's not much of 2020 left, a few more weeks, and 2021 will be here. I will still celebrate the hope of a new year, probably in a way I have not done in quite some time. I will have the power to choose the meaning I make around the year 2020. I plan to choose the good. I plan to remember the helpers and I plan to carry that gratitude for them and all of the kind moments forward in to 2021. I hope you can find something or someone to be grateful for as you look back on your 12 months, and I hope you can find a way in the next three weeks to be the helper someone else needs.
Posted in Uncategorized