COVID-19 Tests Integrated Care's Resiliency
The COVID-19 pandemic has pushed providers, patients, and organizations toward — and beyond — their limits of discomfort, with the potential to remain this way for the foreseeable future. The healthcare system braced itself as the COVID-19 pandemic shocked our nation. Moreover, the world of integrated care sighed as it looked as if another hurdle was in front of us. In the integrated care space, something has changed.
Integrated care is the practice of treating the whole person, including physical, emotional, spiritual and social aspects of health. Mental health is a considerable dimension of integrated care. The movement toward treating the whole person has faced challenges since its birth, including the stigma around mental health, policy and payment system hurdles, and the healthcare system's siloed approach to healing the patient. During the COVID-19 crisis, increased physical distance between healthcare team members — and challenges related to payment systems and service delivery — have weighed heavily on the integrated care field. However, through this challenge, innovation, resilience and increased awareness have emerged.
Healthcare has faced a grueling opponent in COVID-19. Some clinics have found themselves against the ropes, narrowing — and some closing their front entrance — just to discover that the leaders of organizations have found a way to open new points of entry. Those new pathways and adaptations established include telehealth, policy regulations changing with sharp and timely intent, and innovative programs, such as Ready Responders COVID crisis teams, acting to preserve hospital capacity. These efforts were established to win this battle against COVID-19, but have led to refining healthcare system practices that will go beyond the pandemic. There is hope to have a lasting impact on healthcare beyond the COVID-19 pandemic. Monica Williams, MSW, LCSW (Northfield, CT), seems to think so:
"During these unprecedented times individuals (and entire families) are needing clinical support, guidance, interventions and coordination of care. The ability to provide these services face-to-face and virtually (visual and audio) has proven to be essential for many individuals for different reasons. In order to meet the greater capacity of individuals and their families, these options are essential for overall quality improvement, as there will be longer and larger impacts beyond this epidemic."
Mandated quarantine orders across the country have required healthcare facilities and providers — including behavioral health providers — to be creative, flexible, and innovative. A heavy dose of hope, grace, and loved ones' support has carried behavioral health clinicians to keep their heads up, move forward, and do what they do best: provide an emotionally safe place to patients, and sometimes colleagues, in the midst of emotional distress, procure a solution when a patient is feeling lost, and partner with their healthcare team to innovate and meet patients' whole-person care needs. We know one thing for sure…the world needs behavioral health professionals now more than ever.
Organizations have launched or expanded their telehealth programs and found creative ways to reach clients. Rebecca Levy, LMFTA (Winston Salem, NC) and East Carolina University PhD candidate describes her perspective as a clinician:
"Anxiety has increased overall in this pandemic. More people are willing to reach out to get help because it's accessible via telehealth. I think therapy has become less stigmatized."
The battle against mental health stigma is still ongoing, with a long history of stigma dating back as far as ancient Greece, when people thought those who showed mental health symptoms were possessed by demons. We have certainly come a long way, but a lot of work remains. Today, leaders such as Governor Andrew Cuomo (NY) and Governor Roy Cooper (NC) have taken a strong stance on recognizing the importance of behavioral health as a part of whole-person health.
Governor Cuomo has created funding to expand mental health services and publicly commented, "You know, we're all concerned about the immediate critical need. The life and death of the immediate situation, which is right. But don't underestimate the emotional trauma that people are feeling, and the emotional health issues."
Governor Cooper reinforces this message to North Carolinians as he states, "This pandemic has put a spotlight on the need for more attention to mental health. Taking care of your mental health is just as important as your physical health, and there are newly expanded opportunities to seek telehealth during this pandemic."
This pandemic has inspired leaders to take the opportunity to advocate for the importance of behavioral health. In the face of COVID-19, the stigma is breaking down.
As stay-at-home restrictions loosen across the country, the emotional impact of COVID-19 will last far beyond this season. Whether you are a provider in an outpatient behavioral health setting, integrated care primary care office, or another setting, the way providers are supporting patients has changed. Meghan Lacks, PhD, LMFT (Greenville, NC), expands on this:
"Patients have expressed immense gratitude for adaptations to provide services rather than discontinue them during this unprecedented time. They are especially grateful to have continued access to mental health providers because so many people are experiencing increased depression, anxiety, grief, sleep disturbances, etc. Providers are also needing to be a lot more adaptable and flexible during this time because a lot of patients have increased distractions at home. It is not the same as coming into a quiet, secluded therapy office – folks are in the midst of homeschooling one or more children, working remotely, or just trying to manage general family chaos while attempting to engage in therapy simultaneously. Most patients do not have the luxury or privilege to step away from their families and engage in a 45-minute therapy session with no distractions right now."
Behavioral health as a profession has found itself carving its niche in the whole-person care space, demonstrating the major role of emotional and mental health, and substance use, in a person's overall health. COVID-19 has created an opportunity for this role to be punctuated and amplified. Let's examine this growth. Neftali Serrano, PsyD (Chapel Hill, NC), CEO of the Collaborative Family Healthcare Association (CFHA), a national organization that supports healthcare professionals in integrating physical and behavioral health, offered his insight regarding the status of behavioral health during this pandemic:
"Behavioral health is clearly being seen as a value. This is a moment for behavioral health, and for behavioral health integration in particular. There is a tremendous opportunity to solidify the role of behavioral health as a standard part of healthcare provision. And on top of that, you layer on the access innovation, patients have a much easier time accessing today than they did three months ago. With this innovation, this provides us an opportunity to distribute care in the future. There is a lot of really good stuff happening in the middle of an extremely painful time for a lot of us."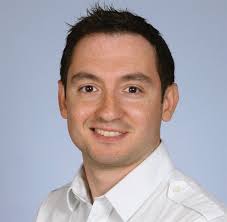 Something is absolutely changing in the resiliency of integrated care. The change is unquestionably a difficult process. Amidst the plethora of changes that COVID-19 is influencing, there is going to be something different about integrated care after we get through this. Leaders are openly discussing and normalizing issues around mental health and this is tremendous growth. Hospitals and clinics have built new paths to accessing healthcare, including behavioral health. The nation, its people — including providers, hospital systems and patients — have been stunned by the COVID-19 pandemic. We have been forced to address issues with healthcare access, funding, and service delivery. We can only hope that these changes endure past the pandemic as our sights are set on the full embrace of equitable, whole-person care.
Posted in Mental Health Awareness