Eric Christian, MEd, LPC, NCC
Consultant
Eric Christian joined Center of Excellence for Integrated Care (COE) as a consultant in 2012. He also worked with the group for a few years prior, when it was known as ICARE. In his role, Eric provides training, on-site support and resources to medical and behavioral health providers working to integrate their services to provide higher quality care to patients and the community.
Eric's professional history included working in a variety of behavioral health settings. In addition to his current role as a consultant with COE, Eric is employed full-time with Community Care of North Carolina as their director of behavioral health integration, where he provides technical assistance and consultation to providers interested in integration.
Eric received his master's degree in counseling from Western Carolina University in 1999 and his bachelor's degree in psychology from Hofstra University.
Monica Williams Harrison, MSW, LCSW
Consultant
Monica Williams Harrison joined the Center of Excellence for Integrated Care (COE) as a consultant in October 2018. In her role as a consultant, she works with organizations and healthcare professionals by providing resources, tools, techniques, assessments, training and technical assistance around evidence-based and/or best practices in integration. Monica is a licensed clinical social worker and has over 15 years of experience in behavioral health integration. Her significant clinical and administrative experience has provided her with a unique professional history that's spanned from providing direct clinical service to children and adults to managing and guiding a variety of health centers. Monica received her master's degree from the Joint Masters of Social Work Program with North Carolina Agricultural and Technical State University and the University of North Carolina at Greensboro.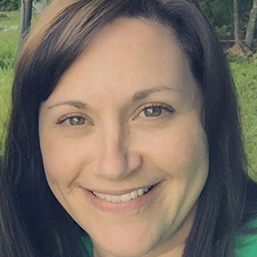 Becky Johnson, owner of Medivise, joined COE as a consultant in 2017 and supports the COE when our clients need assistance with billing, coding and more. The staff at Medivise have over 20 years of combined experience in medical software utilization practice management, healthcare billing and medical policy. They also have over 40 years of combined experience in EHR/PM software implementation, practice management, healthcare billing and medical policy.